Cinical Biochemestry & Neurofeedback Science Biochimie Clinică & Știința Neurofeedback
Cu Biochimia clinică și Știința Neurofeedback-ului, tu, în calitate de practician în domeniul sănătății, te scufunzi adânc în patofiziologia bolilor, căutând cauze, modele, semnificații și conexiuni.
Pe baza anumitor meta modele pe care le înveți, cBNS îți permite să plasezi toate simptomele și cauzele într-o secvență de timp logică. Acest lucru creează o cronologie a omului și a stării sale și nu doar un fragment fără context.
CBNS te ajută să înțelegi cum OMNIS ajunge la concluzii și, de asemenea, îți spune unde să cauți în rezultatele și panourile din OMNIS.
Clientul tău si cu tine. examinați ce factori mecanici, biochimici și sociali sunt cauza plângerilor lui. Simptomul este adesea un semn al unei probleme profunde. Vei folosi un tratament dovedit științific, bazat pe sociologie, neurologie, endocrinologie, psihologie și imunologie, pentru a-i rezolva structural problema.
Tratându-ți clientul în conformitate cu știința clinică multidisciplinară BNS, poți aborda preventiv și curativ cauzele bolii sau tulburării, poți elabora un plan personal unic de terapie cu cBNS, poți oferi clientului dumneavoastră mai multă înțelegere de sine și stimula conformitatea cu terapia.
Aolo unde furnizorii tradiționali de asistență medicală tratează o plângere, un terapeut sau un medic cBNS procedează invers: tratează-ți clientul cu ajutorul plângerii sale. Cu ajutorul cunoștințelor, și abilităților dobândite prin cBNS , îi oferi clientului controlul asupra vieții și sănătății sale.
STIL DE VIAȚĂ, BIORITM; SFATURI DE NUTRIȚIE ȘI MIȘCARE
Just as every client is different, so is every treatment. To allow your client's natural healing process to function optimally again, you use lifestyle and biorhythm modifications, nutrition, exercise coaching, social interventions and vibrational care methods or vibrational protocols.
FURNIZOR DE SERVICII DE SĂNĂTATE INDEPENDENT
You may say goodbye to your client faster than you're used to. Not because he doesn't want to come back, but because his symptoms have been solved. CBNS teaches to give control over his health back to the client and make him therapeutically independent.
NICIO PROBLEMA ÎNSEAMNĂ IMUNITATE LA SOLUTIE
Corpul uman prezintă simptome deoarece persoana a pierdut calea corectă. Simptomul oferă de fapt o oportunitate de a face o schimbare în comportament. În schimbare stă soluția și cea mai mică schimbare poate duce la cea mai mare diferență.
Du-ți cariera si expertiza la un nivel nou!
Învățarea este interactivă
Pe bună dreptate ești exigent. Îți captăm atenția și îmbunătățim eficiența învățării tale.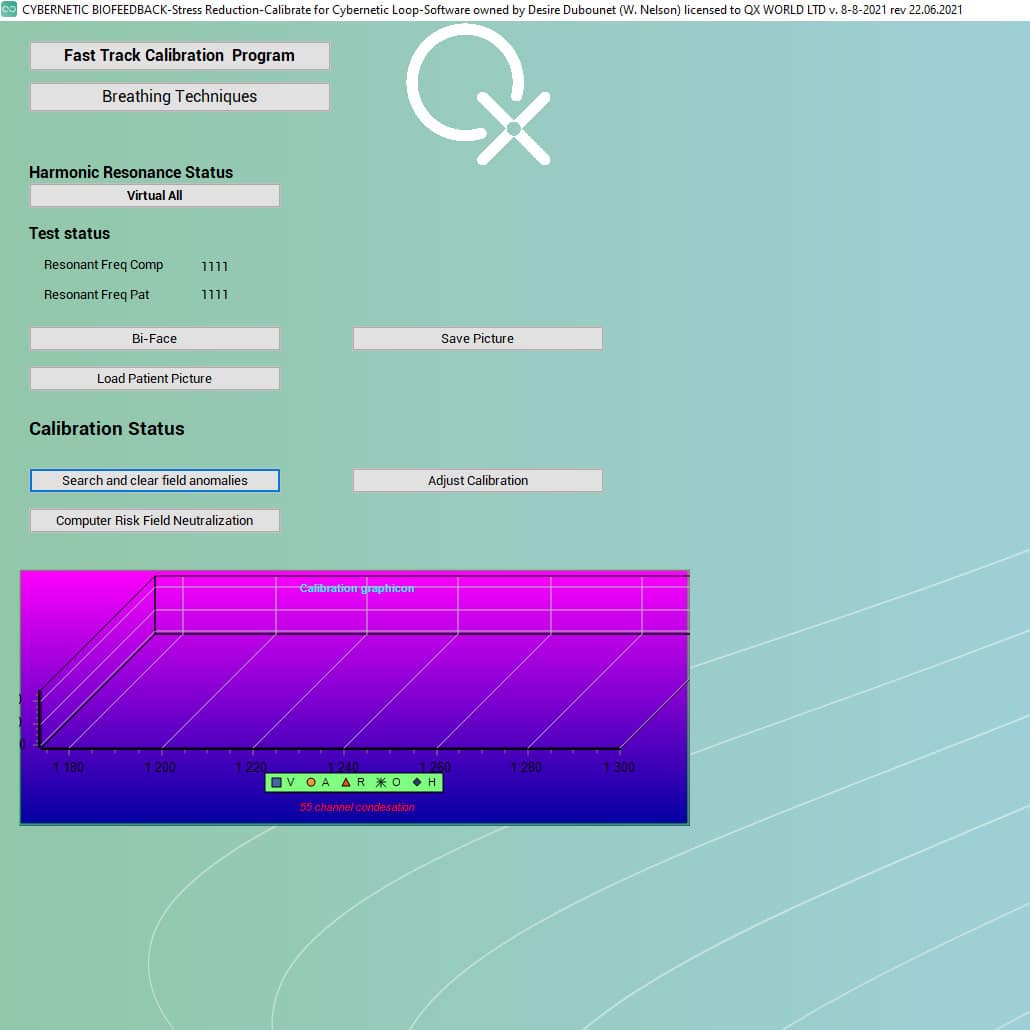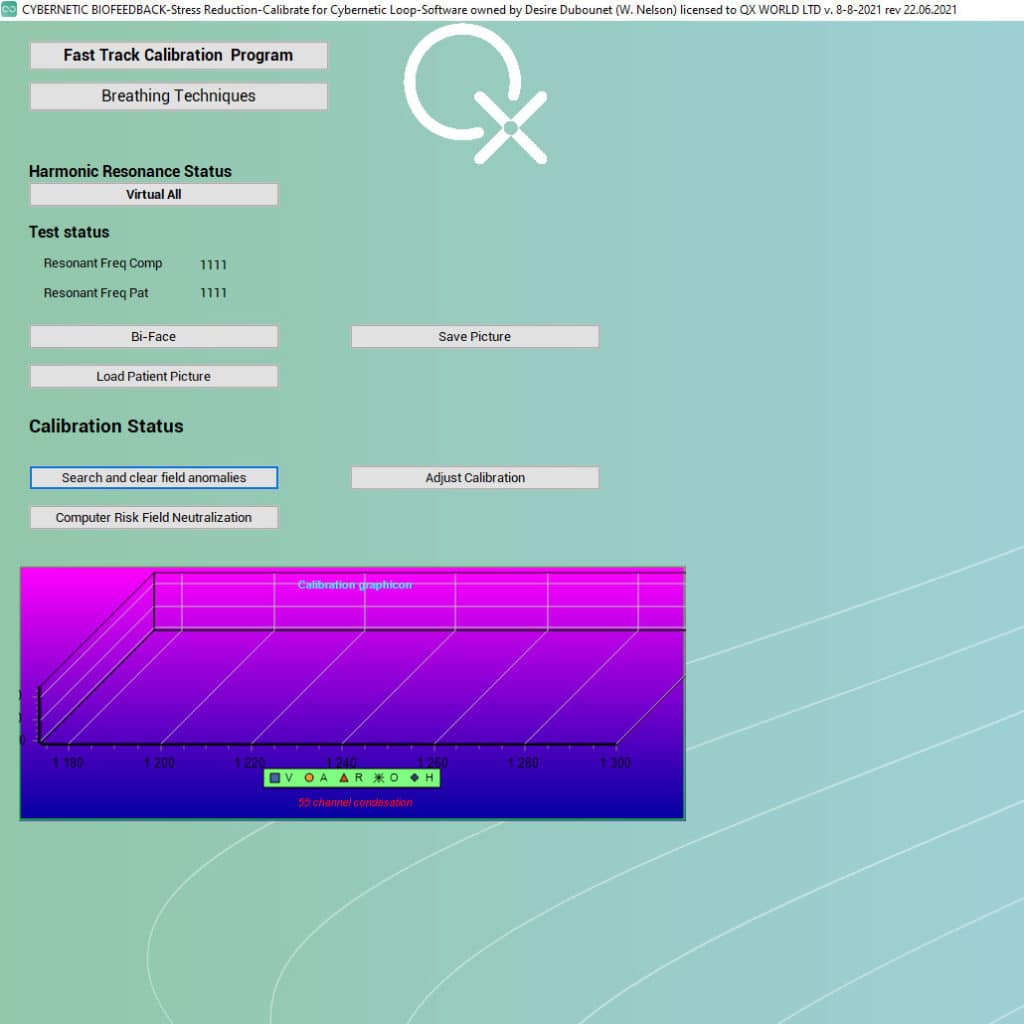 Training video interactiv
Citește activ, ia notițe, participă!
Pentru prima dată, studenții pot întrerupe videoclipul și interacționa cu conținutul pe loc. Îți poți testa cunoștințele cu chestionare și poți fi informat prin articole relevante din videoclip!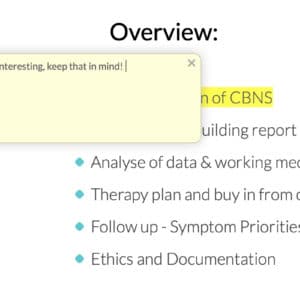 Avem tot ce ai nevoie pentru a-ți începe studiile!
Cursanții au acces la toate prezentările și documentele, pot naviga cu ușurință prin prezentare, pot lua note, pot citi știri relevante pentru fiecare capitol și multe altele.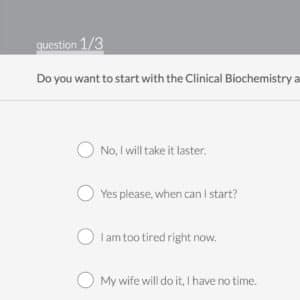 Învață, susține examene, fă-ți temele și ia certificatele!
Cunoștințele dumneavoastră vor fi testate dacă doriți să obțineți o diplomă. Creăm teste și certificări separate. Avem, de asemenea, un flux de lucru integrat pentru misiuni deschise.