 Get to know QX World's state of the art biofeedback devices!
Sign up for a free digital demo session and enter a whole new world of holistic healing with Margrét Margrétardóttir!
Health is a choice, and we made it yours!
With the latest newest line of QX's biofeedback devices – QUEX S & QUEX ED – we aim to equip our clients with the means to take on the holistic healing challenges of today with the technology of tomorrow!
Holistic healthcare – and biofeedback in particular – is by no means an easy topic. That is why we would like to make the functions of our devices, the scientific principle behind them, the technology we use as transparent and comprehensible as possible!
Your host:
Margrét Margrétardóttir
Margret had a bad accident in Iceland 1995, where her health suffered beyond any doctor could help her with – this is where her story starts. After years of recovery, in 2005 Margret met a great practitioner in Iceland that introduced her to the SCIO biofeedback technology. After a few months in her care, her life shifted and she found the way to her own healing.
Since then she started working with our technology in early 2007, assisting with courses and giving technical support.
She also became an NTCB/QA instructor in 2007 and since then has taken care of the training and technical support in Scandinavia and Iceland. In 2018 she started to teach regularly in QX World Health Academy congresses in Budapest.
What's included in your free demo session?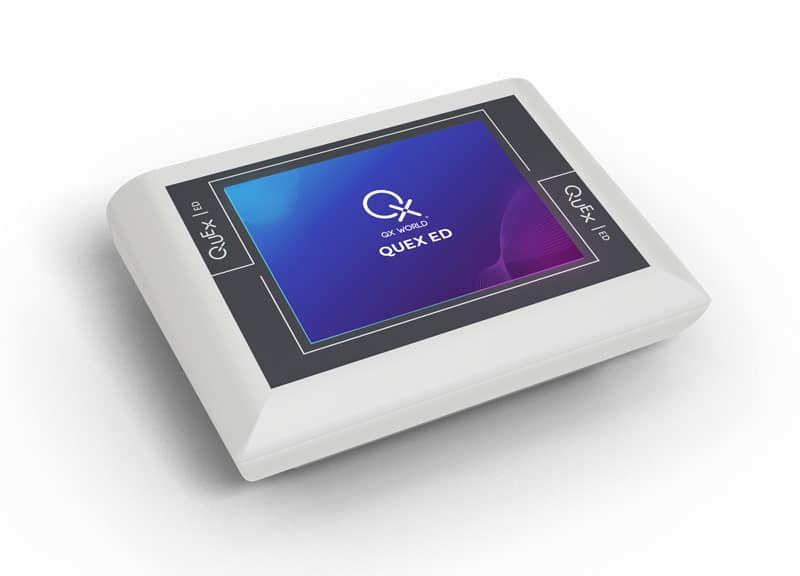 You'll be brought up to speed with QUEX ED.
Our expert – Margrét Margrétardóttir – will show how the successor to EDUCTOR, QUEX ED streamlines your therapy sessions.
We'll introduce our entry level device: QUEX S
While QUEX ED is our omnipotent flagship device, you might not be looking for everything it is capable of. If so, QUEX S is your go-to device. During the demo session we will explain the key differences and how it affects your practice.
We'll show you the infinite possibilities OMNIS its modules and stand-alone softwares offer.
From OMNIS to Anti-S, Prayes and S-enso, you are going to get an all-inclusive and interactive guide to all the softwares we developed to enhance your practice.
You'll get a thorough look at our modules.
With QX's newest product line you can get a dedicated module to most of the areas of holistic healthcare. Your guide – Margrét – will show you they work in details – let it be our BodyViewer module or the Disease Dictionary, we got you covered!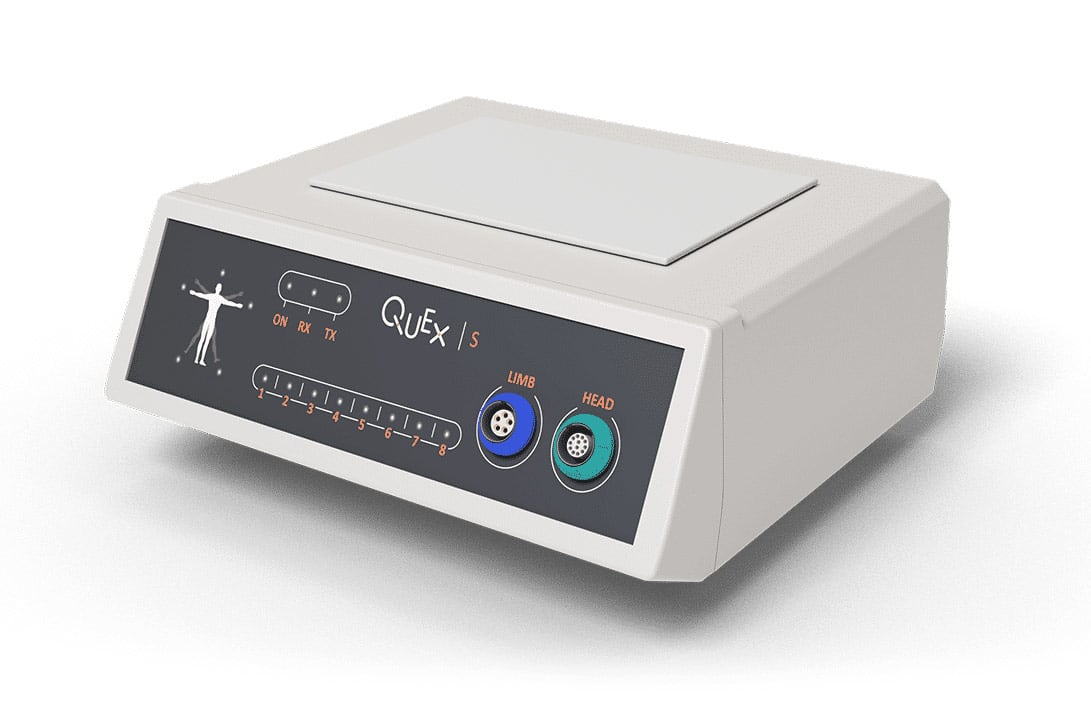 Get to know everything QX World has to offer!
Book your free, interactive, online demo session!
So how will your demo go?
Most frequent questions and answers
In order to sign up, follow the next steps:


Fill out the form below.


Check your mailbox for the confirmation e-mail (check your "spam folder as well, to make sure you get it.).


Click on the "Finalize my registration" button in your email.


Upon arriving to our Zoom Training Platform, confirm your details and the date you have chosen.


Don't forget to save the event date to your calendar, by choosing the most appropriate one on the Zoom registration page!
The demos start at 6PM CET! Reserve your seats now!
The demos start at 6PM CET! Reserve your seats now!